05-08-2013, 15:35 (This post was last modified: 05-08-2013, 15:38 by Dehumanizer.)
Possivelmente dos anúncios mais vistos em comics de super-heróis de todos os tempos. Tenho estado a ler o Hulk dos early 70s, lá para os #150s (já vou no #180) e este anúncio aparece em quase todos os números.
Há versões ligeiramente diferentes, mas esta é a mais famosa, e, IMO, a melhor: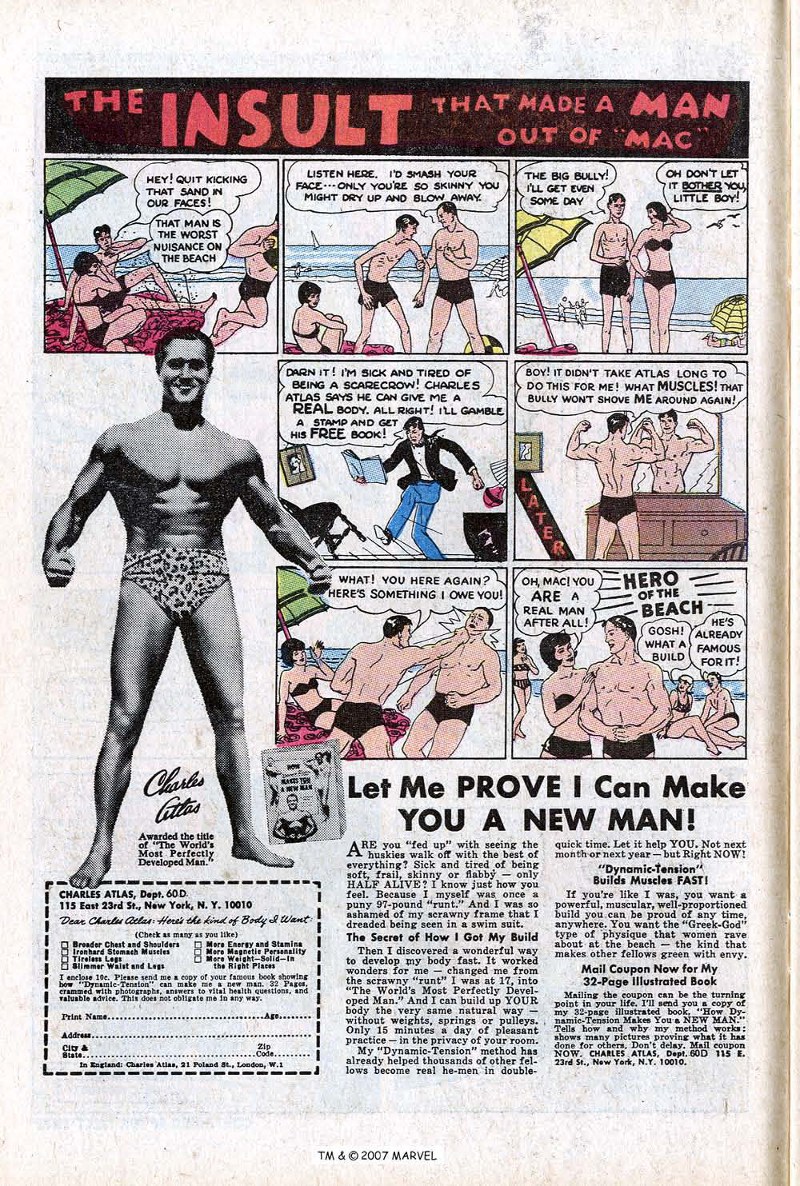 Há tanto a comentar relativamente a este anúncio e à mensagem que ele transmite.

Posso fazê-lo, mas queria opiniões não-influenciadas primeiro.

"Being based on history, the stages of the game will also be based on battles which actually took place in ancient Japan. So here's this giant enemy crab..."